Yochay
Call him Joe. Forth year medical student, he's the one with the PPL in the family (so far). Sometimes I wish his summer vacations would be longer, 'cause that's when he spends a lot of time working with me, building the "ORV". Now that's QUALITY TIME even if I always give in to his choice of background music!
Here he is at work on the Right Wing Leading Edge.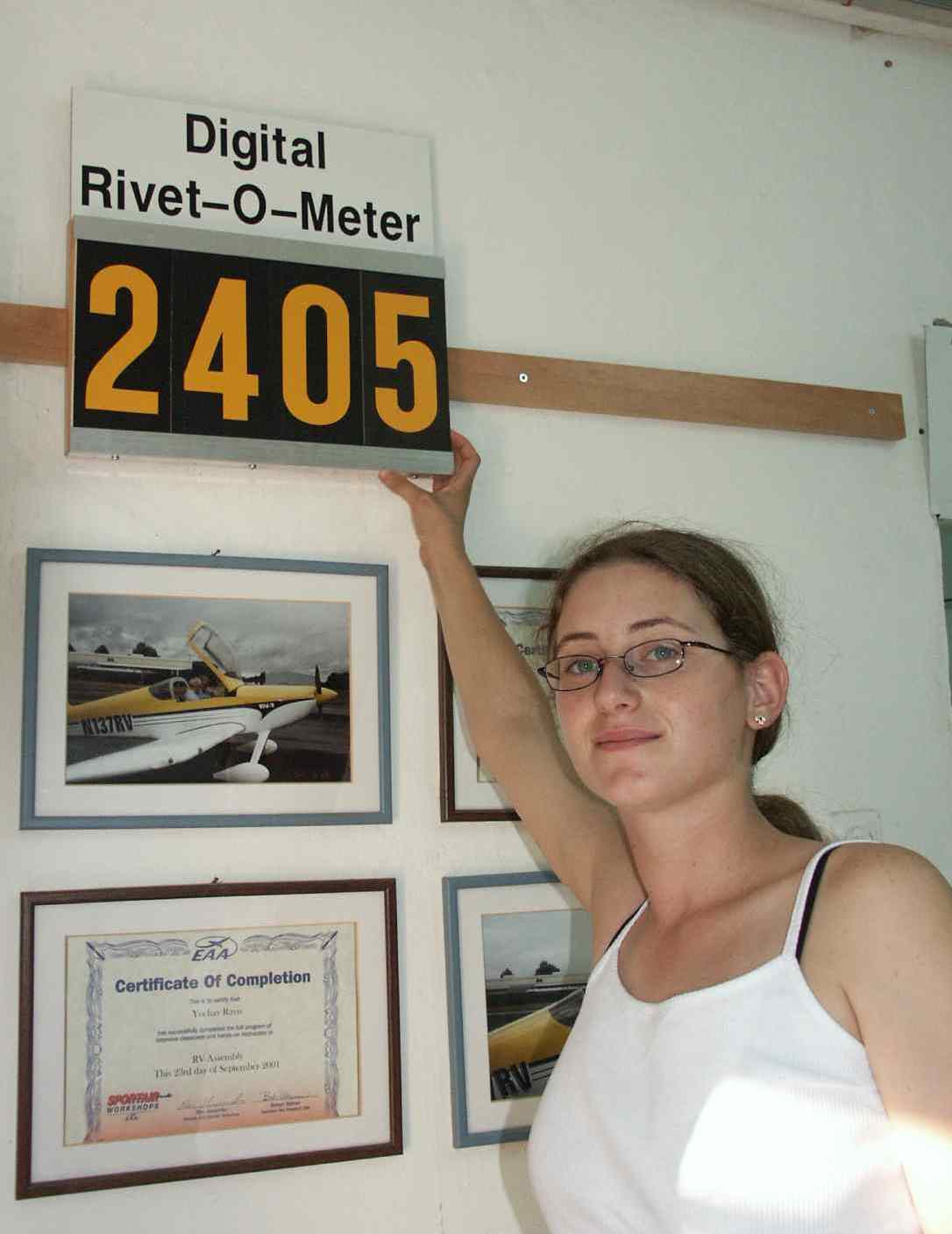 Taly
Just call her Taly. She's a legal secretary, lives in Tel-Aviv which means that her visits @home, sweet home are not a good time for work. But they are a good time to check on progress.