October 28th, 2003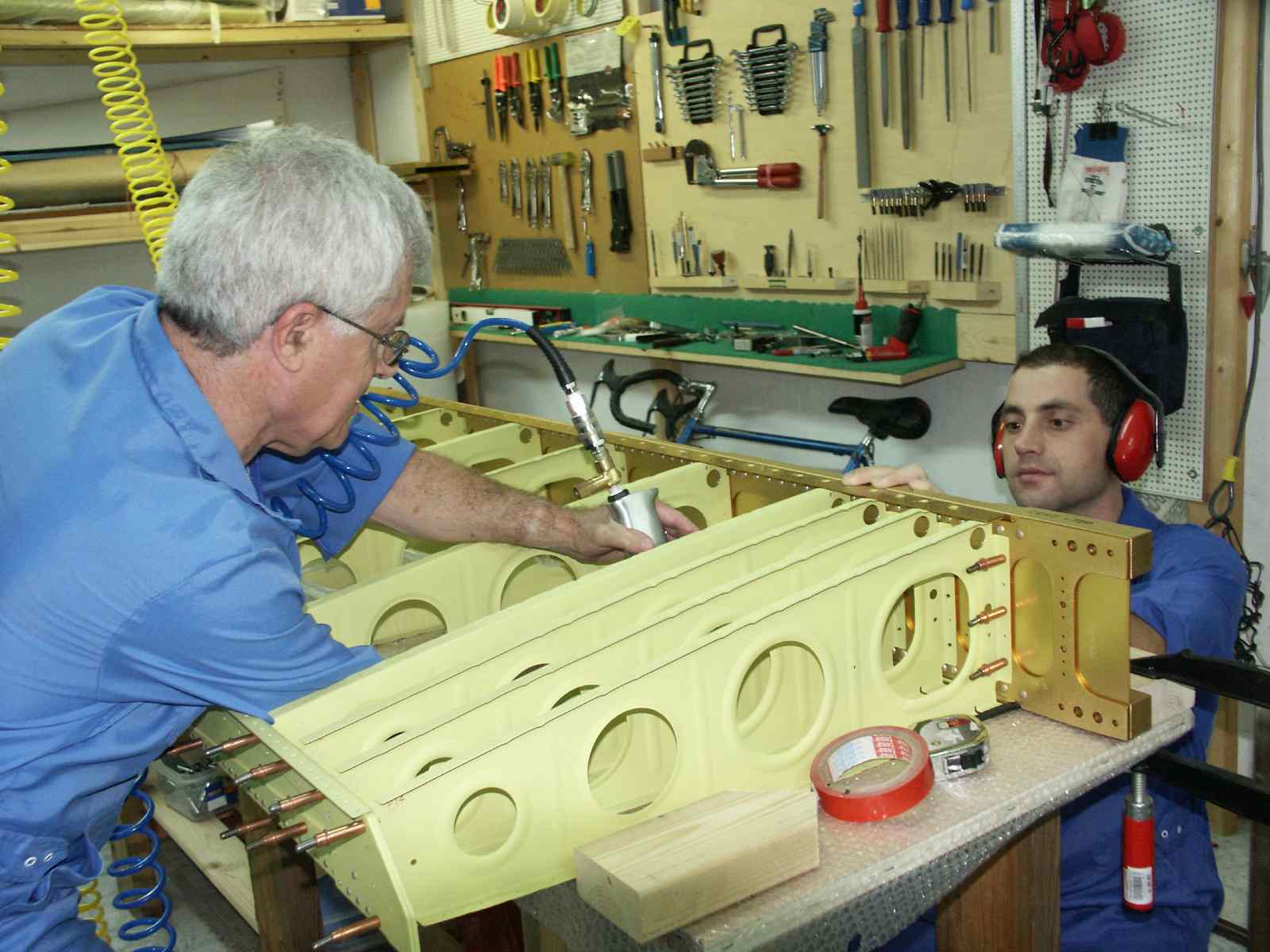 Nov. 11th, 2003 Top skins fitted to right wing.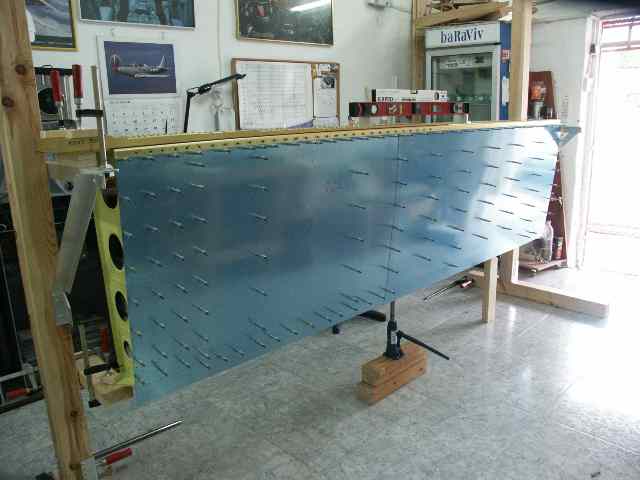 Nov. 13th, 2003 Bottom skins clecoed to right wing skeleton.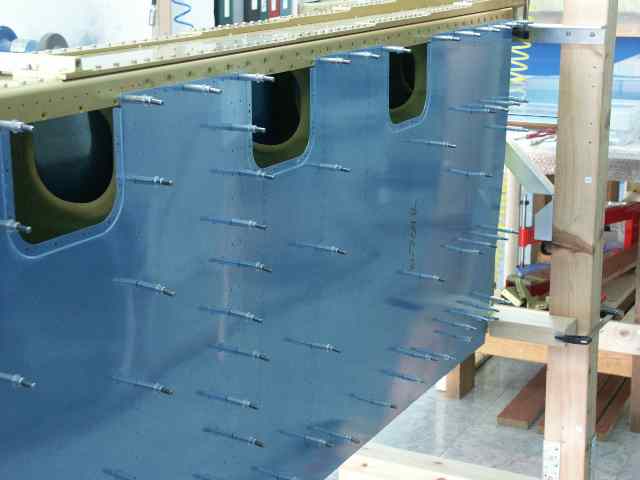 Nov. 19, 2003: Galy is doing the clecos, I'm doing the "clicks".
Nov. 23rd. Tank attaching brackets fitted to the spar.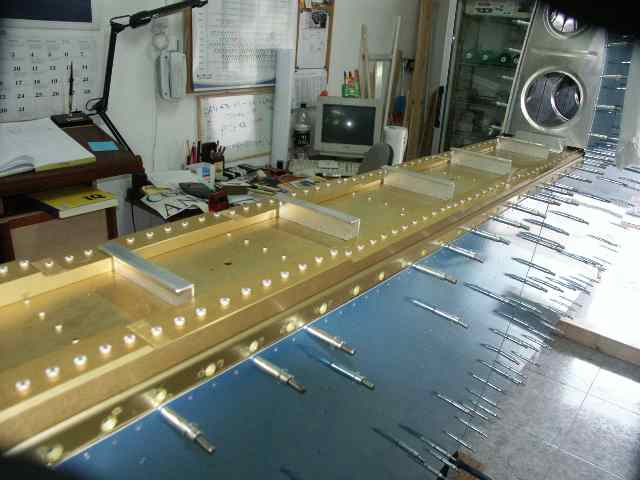 Nov. 25. Right Wing Fuel Tank started, waiting for more clecos.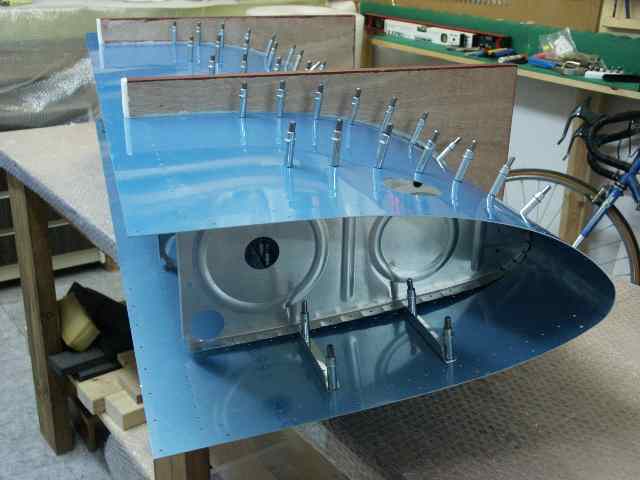 Nov. 27, Fuel Tank fitted to Right Wing. WoW!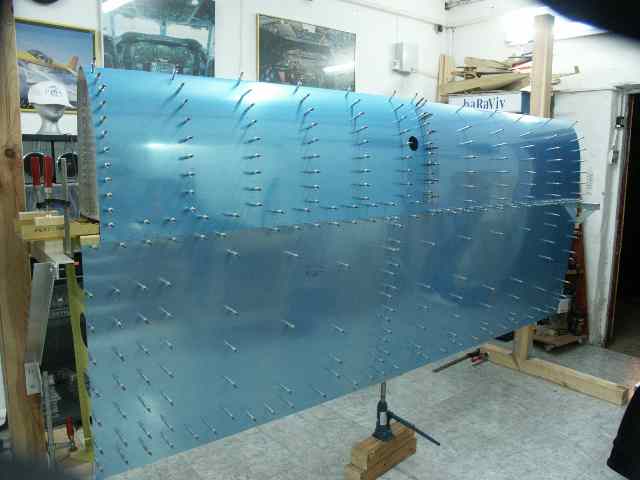 Dec. 10, 2003. Assembling the Fuel Tank. There are a few hundred holes to be sealed in it. If just one will not be sealed properly...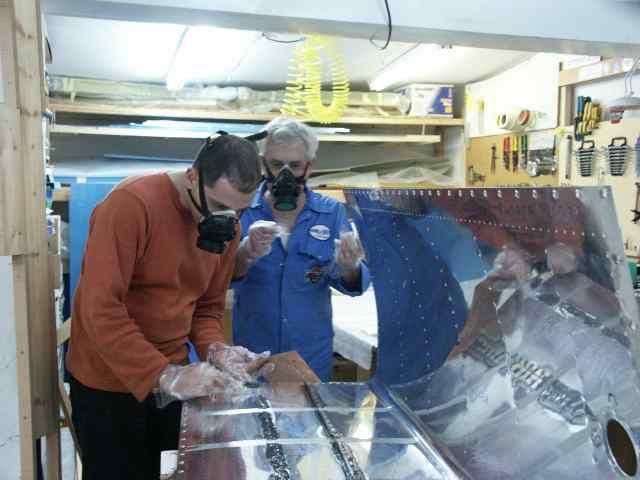 The fuel cap sealed with the grey "Black death". Ooooops, the clip of the vent line is missing!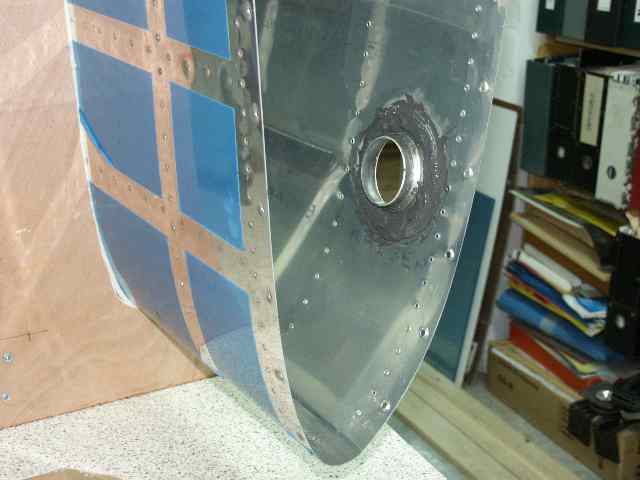 Preliminary leak test of right fuel tank.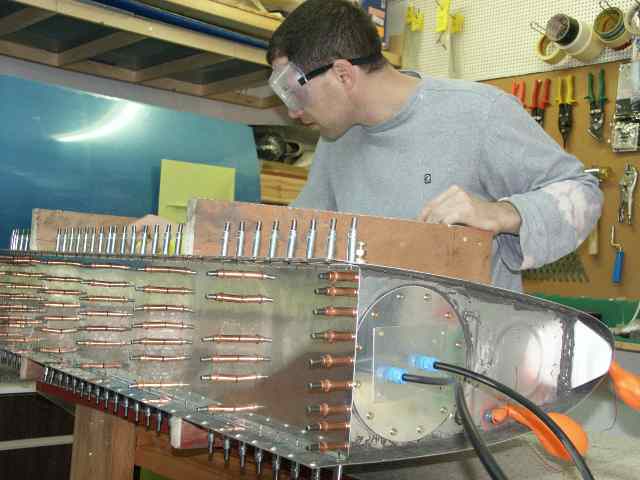 Flap upper skin dimpled.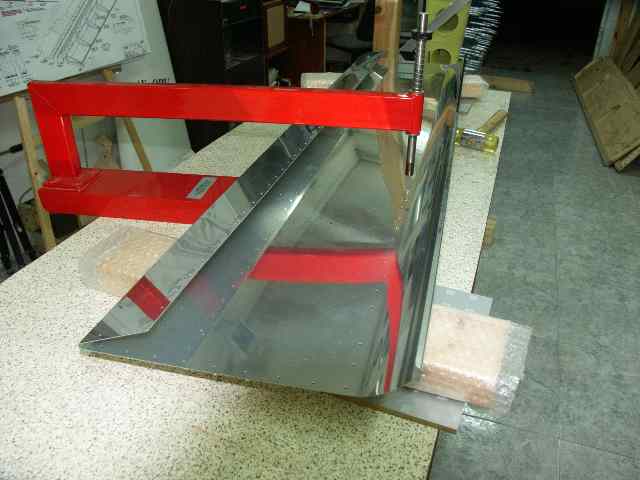 Final assembly of the left aileron.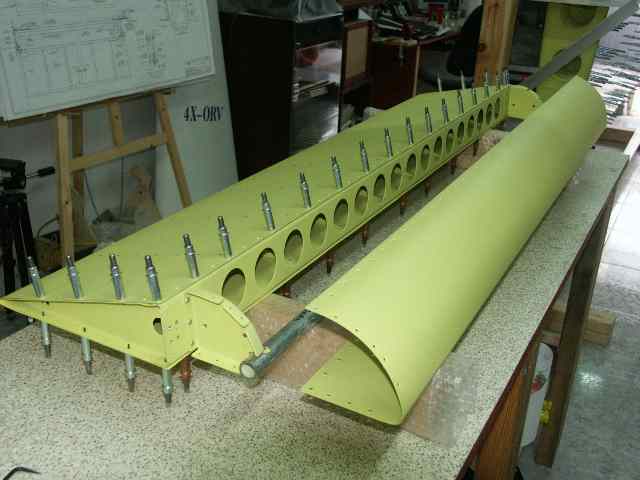 Starting the Fuselage.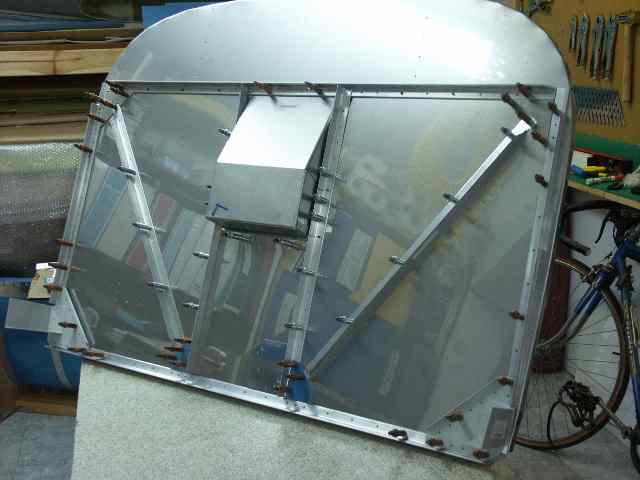 Work started by the book, with the Firewall.